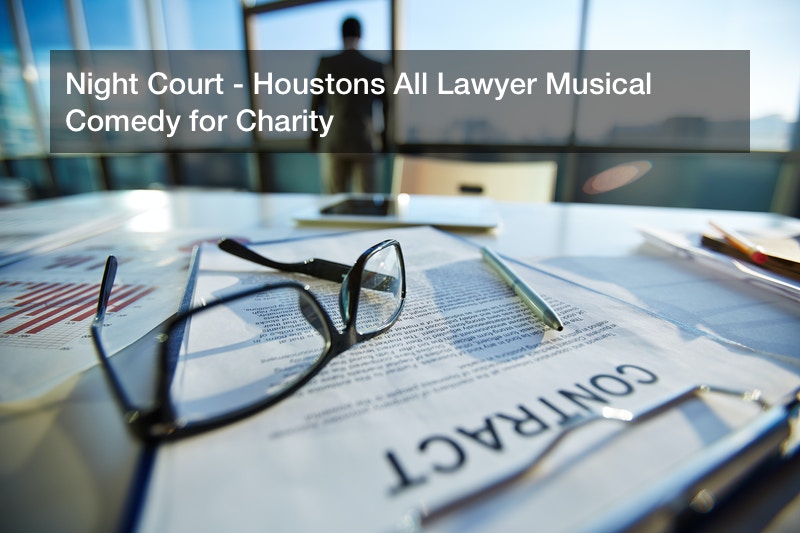 Law is a somber, serious field of study. Lives can be completely changed, for good or for bad, by the actions of a lawyer. So lawyers need to take their work, and themselves, seriously. But this doesn't mean they can't have fun. As the video shows, sometimes lawyers can sing and dance if it's for a good cause. Night Court is a Houston, Texas tradition. As the mayor explains, every year lawyers from all over Houston donate thousands of hours and put on elaborate musicals to raise money for charity. Whether a family lawyer, personal injury lawyer, or business lawyer, these professionals put aside the seriousness of their images for one night as they sing, dance, and act in order to raise money to provide legal services to those in need in their community.
People love to see other people having a good time. Especially if those other people are otherwise serious members of society. The appeal of seeing a fun musical will bring people out, but knowing that those are lawyers up on stage in glitter and face paint will bring in even more people. These lawyers know that. They know that they are the spectacle on display, not the show itself.
This can be extremely uncomfortable for some people. While lawyers in the courtroom have to have some public speaking skills and the ability to be in front of others, there is a big difference between that and playing the lead in a musical. And they are generally not trained singers and actors, which adds another layer of anxiety and vulnerability to the situation. But these Houston lawyers are willing to set these fears aside and sing their hearts out in order to help others. It is generous and inspiring for both their colleagues and those who attend the performance.
Seeing lawyers perform a full musical on stage in order to raise money to help others with their legal needs brings up the question of what other professions could do in order to do their own good. Could a group of doctors form an Irish step dancing team? Could professors record a hair metal album? While these things seem completely disconnected from the careers these people have chosen, they still have one thing in common. Both the day jobs of people like doctors and lawyers and the art through which they're doing charitable work are meant to help those in need.